Because my toddler niece can't surf the interweb superwell yet...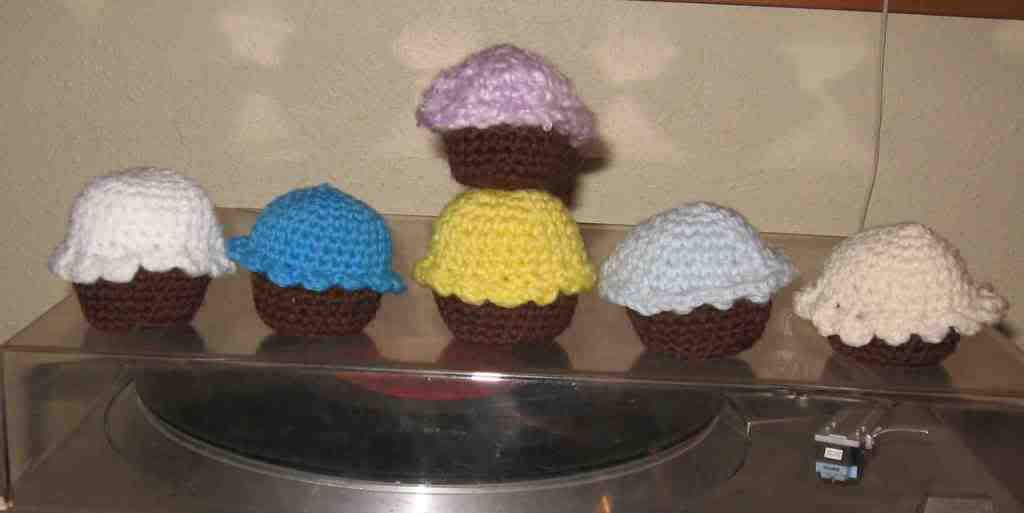 Yeah.
My sis-in-law requested crochet cupcakes for the little one. Apparently my niece loves cupcakes. Who doesn't love crocheted food?
Crochet pattern central
has a whole page devoted to their patterns.
I started these last night and finished 'em up today. half a baker's dozen. Acrylic from chocolate cupcake to fluffy frostings. That purple one on top is a horrible yarn that was near impossible to get through. So I left off the ruffly bits on the edge there. See the light blue one? The "frosting" yarn was almost cottony. Acrylic comes in so many different colors and textures - it's frustrating to hear folks turn up their nose at acrylics. ...
I couldn't have done it without
bittersweetblog
. Thank you!!! I changed a few random things with with some of the cupcakes - the original ruffly edge was too bulky for me, and a coupla the cupcakes are a few shy of the 30 stitch repeats.