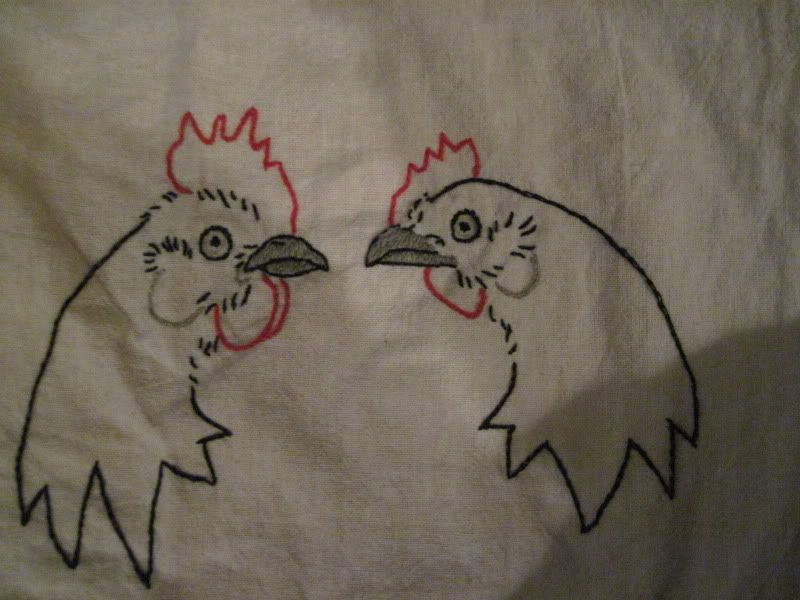 Why, thank you, those chickens do bear a striking resemblance to Matilda, the most beautiful bird in the world.
I can't sit through a plane ride without an activity bag of things to do. I need a book, a bullshit magazine that I can doodle in (can be the free ones in the seat pocket) and rewrite the ads for, and a craft project or two.
This time, I chose embroidery.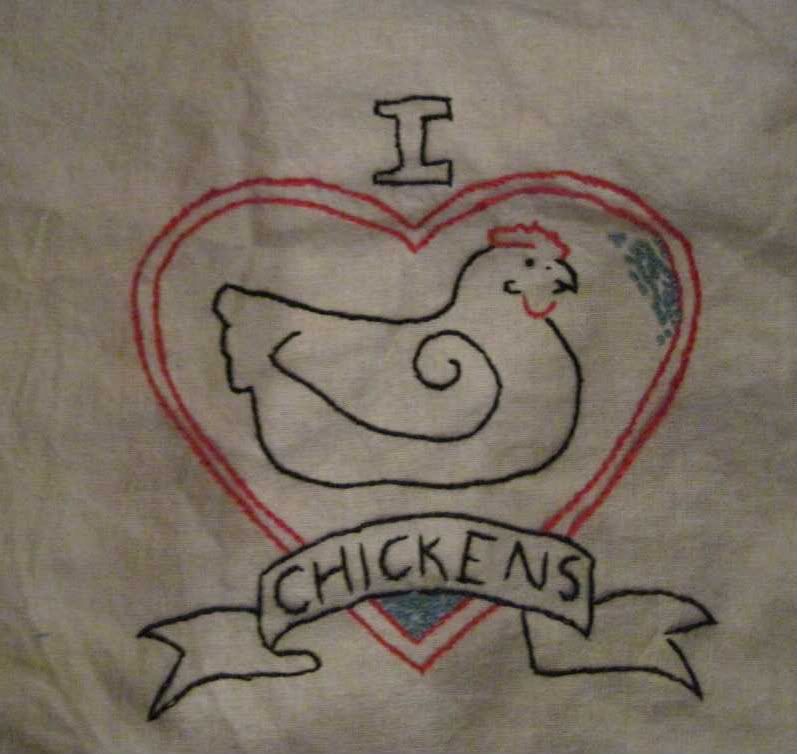 I stitched me and the mister a kitchen towel.
It's stitched with 2010 also. I think I might make us a new one each year.
I bought the pattern from Collage on Woodstock not too long before we left. I can't remember the company name, but it was one I hadn't heard of before, and based in Portland. It's the kind with carbon paper rather than iron on. I'll update ya'll once I find the package, or if you recognize the pattern, by all means, leave it in the comments!
Thanks guys! <3