Alright. No
more swaps
'til after the winter holidays. Except maybe one or two more washcloth swaps! They're fast, easy, and fun. Kind of like me. Or not.
Here's what I made my partner, ellen-j, in the
last washcloth swap
: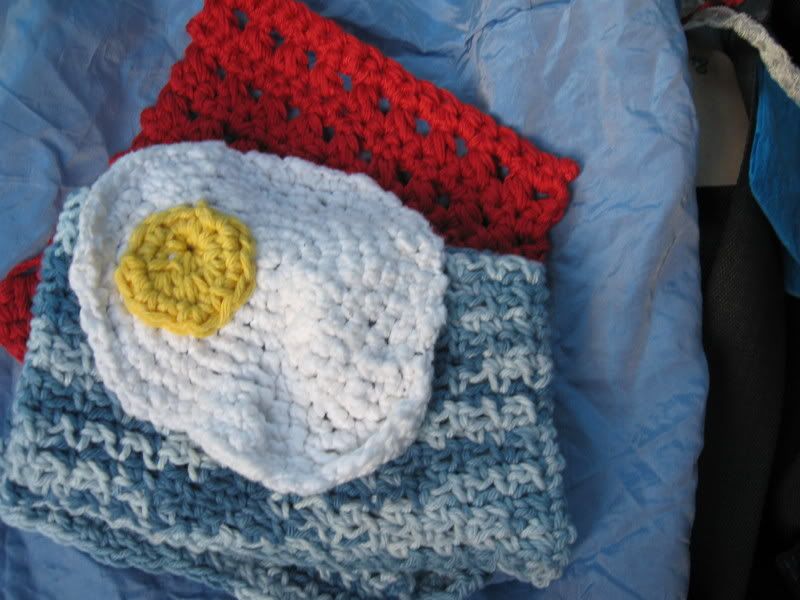 Yep, that's one massive blue one, a regular sized red one, and a cute hand sized egg one.
Speaking of cute, it's hard to go wrong with kitties. Here's ellen-j's handcrafted gift to me: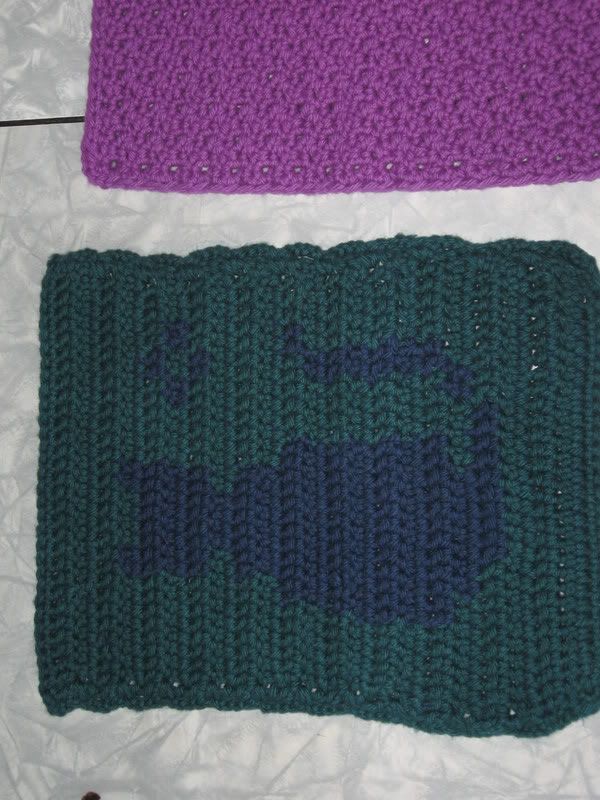 But wait, there's more!!
This is garnet stitch. The whole washcloth is generously sized. Too big for the internet, even. No really, the close-up is the best shot, and the full shots just don't do it justice.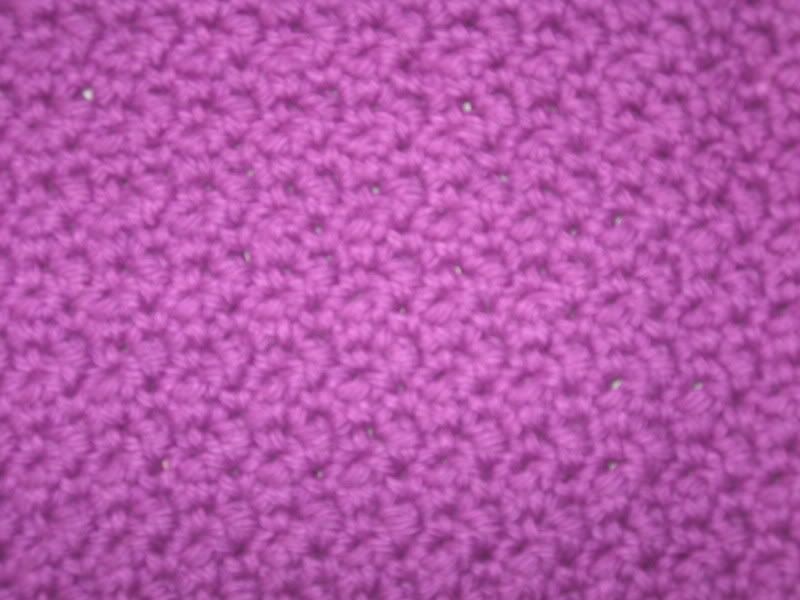 and that's all!
oh wait! it isn't all!
spider attak teh kittah!!!!!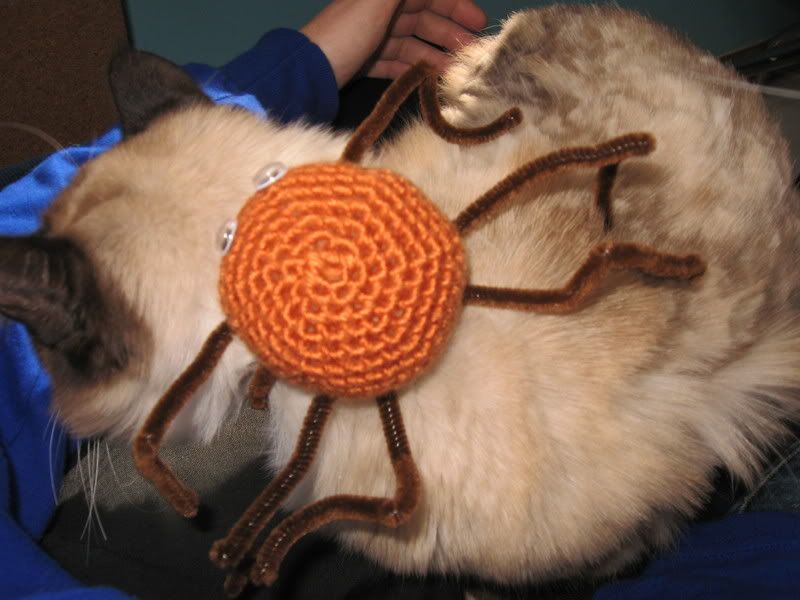 AND it's stealing my coffee. I'm not sure which is worse.