Our wedding is May 23rd, 2009, so I've got the better part of a year to get things planned and done, but a lot of our folks are coming from out of town/state. We're trying to give folks a lot of warning, so I've been working on the invitations already.
I cut and cut and recut and lined up and recut and relined up and STILL have to figure out the right phrasing, but at least we've got a basic layout that we like.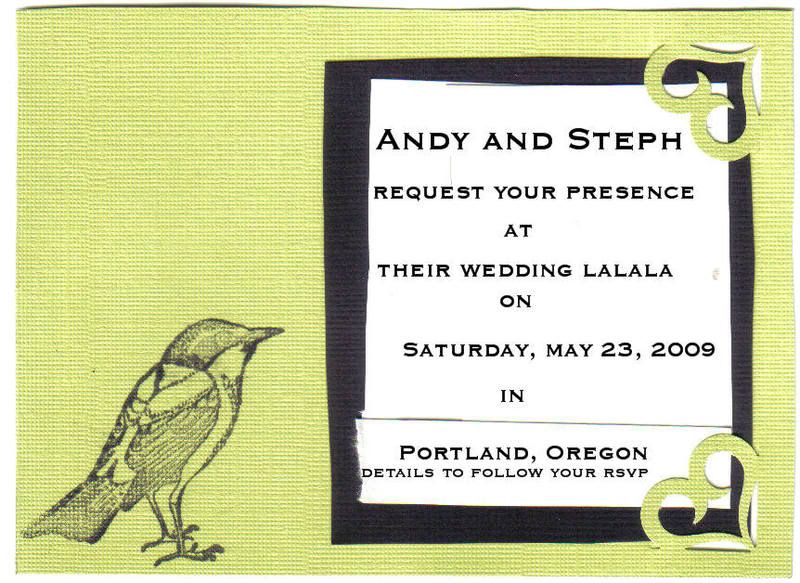 I really like that green. We're gonna have black and gray as our colors, with a bit of off-white, that green, and maybe one other accent color.
The plan is to glue down a piece of paper with the details, like in the picture, with a RSVP card slipped in on top that they can remove and send back. Once folks tell us they can come, we'll send 'em a second invite, with lists of local hotels and delicious restaurants and by then, we'll have all the details (well, the major details like where the reception is) down.
BTW, the stamp is from
Collage on Woodstock
.