Some things my mom left behind when she moved, and a postcard from my sister in law (thanks
Tia
: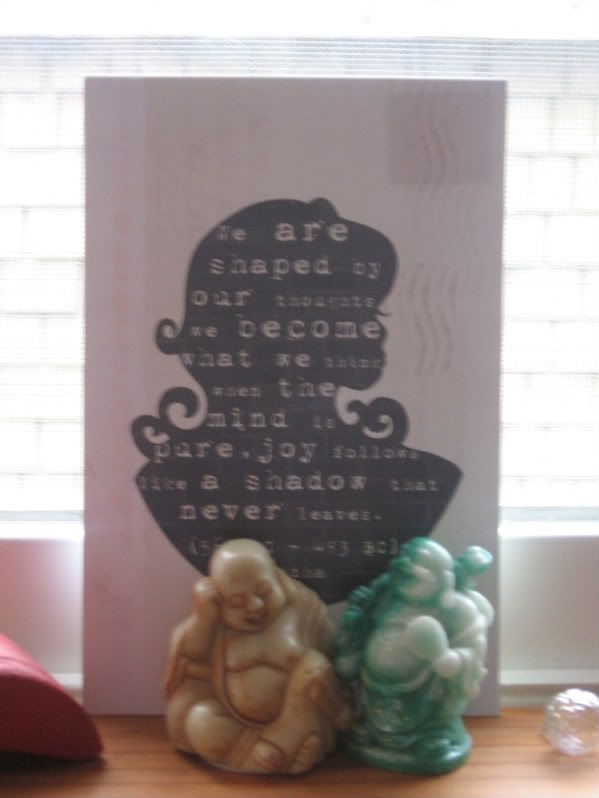 My brother and I talked last night about old photos, and how your perspective on the picture, the people and the items whose images that appear, the stories surrounding those people - how these things change as the years go by.
Change things by time and location, and your perspective changes.
Every now and then I have to move things around. Change the flow and such. Decide if I need all this
stuff
. That's what I've been doing this week.
That, and this: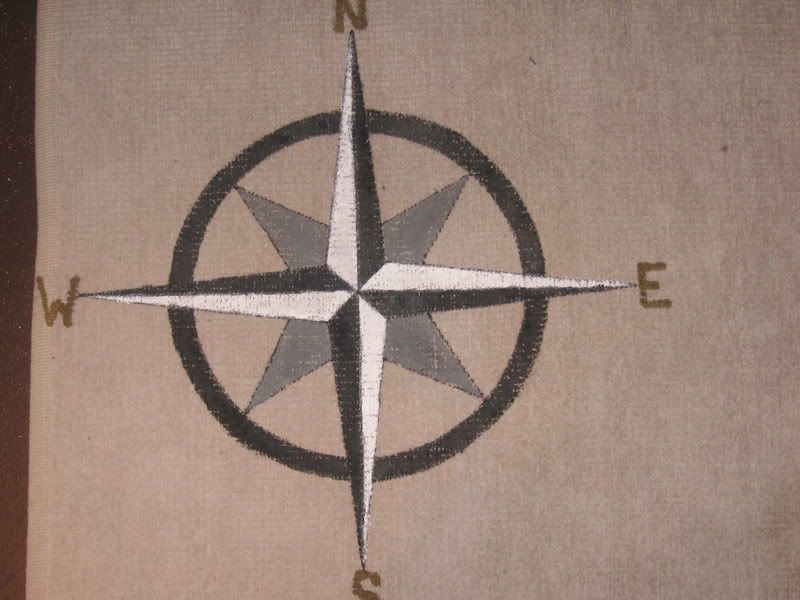 I painted that compass rose with a little help from
this site
. Well, really, a LOT of help. And I liked the black, white, and gold so much on the sixth picture on
this slideshow
that those are the colors I went with. Plus, the colors were BrownBear approved!