Firstly, to emphasize that love is not regulated to ONLY saint V's: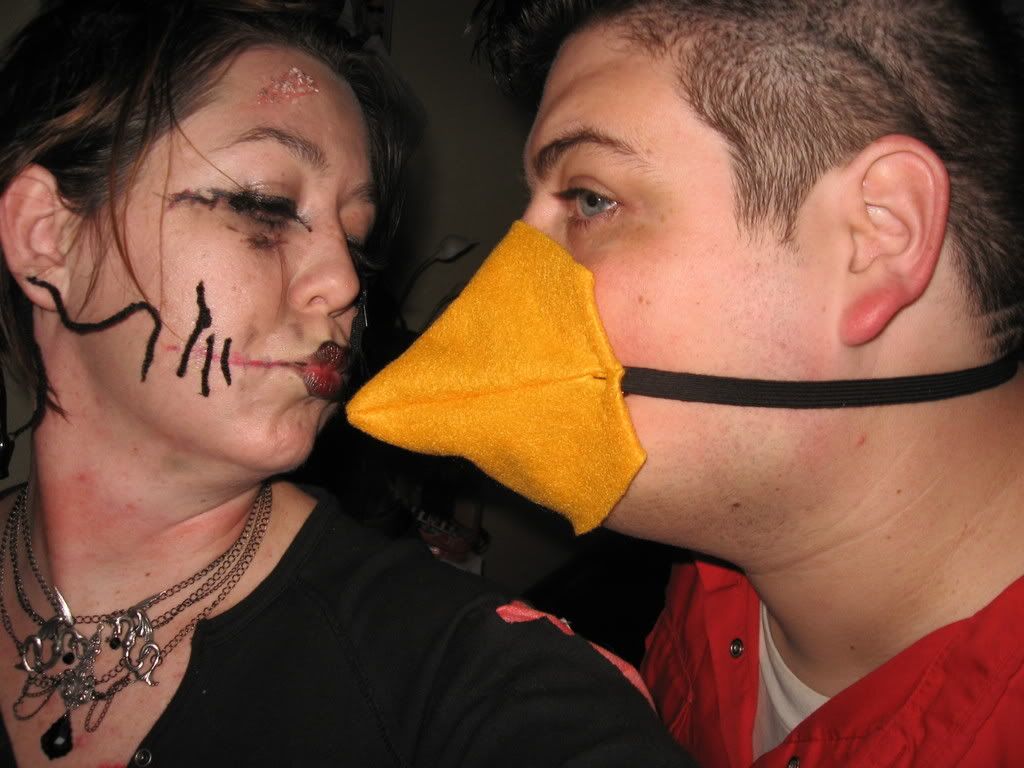 I'm wearing falsies in this picture. Falsies as in eyelashes. Boobs = non-falsies :)
They eye color is real, too.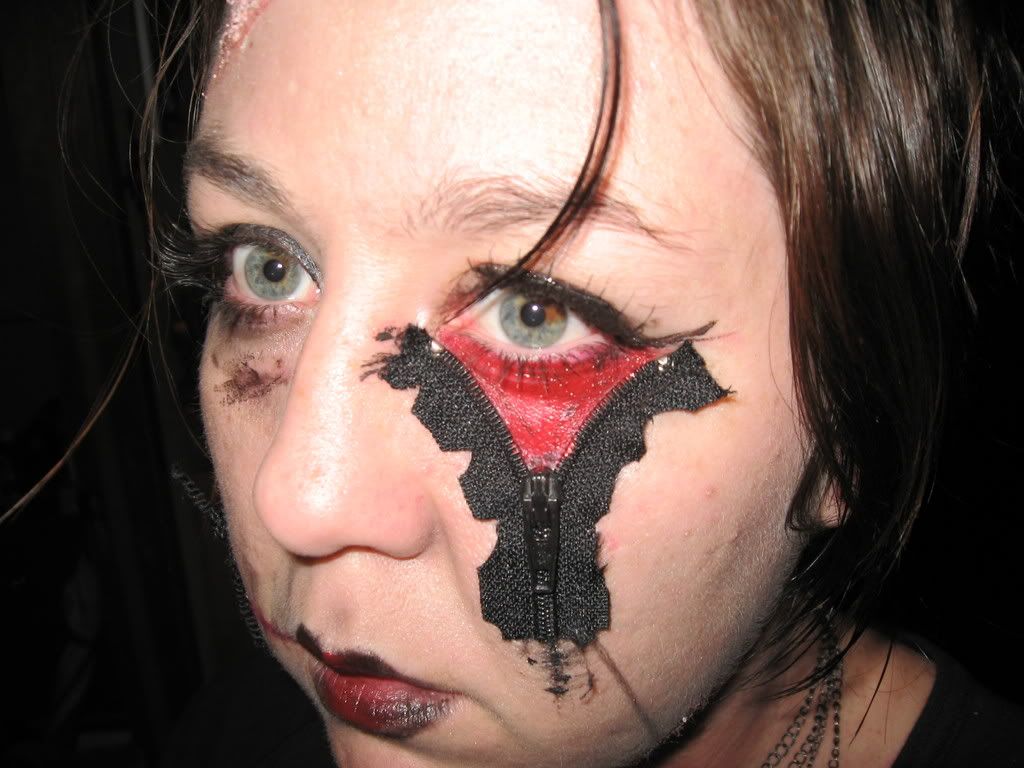 Yeah, so I can't say I don't have a stitch to wear...
A zombie went a courtin' and she did say...
I'd like to meet a rooster from around the way...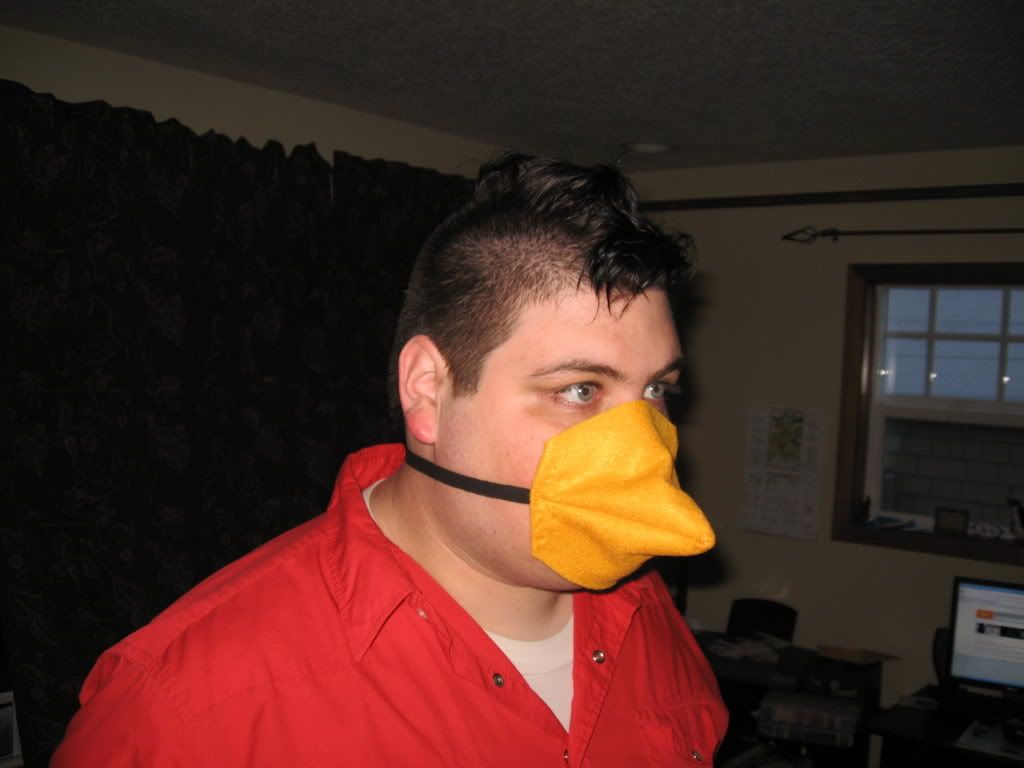 Aw, how sweet. A match made in ... a mad scientist's laboratory?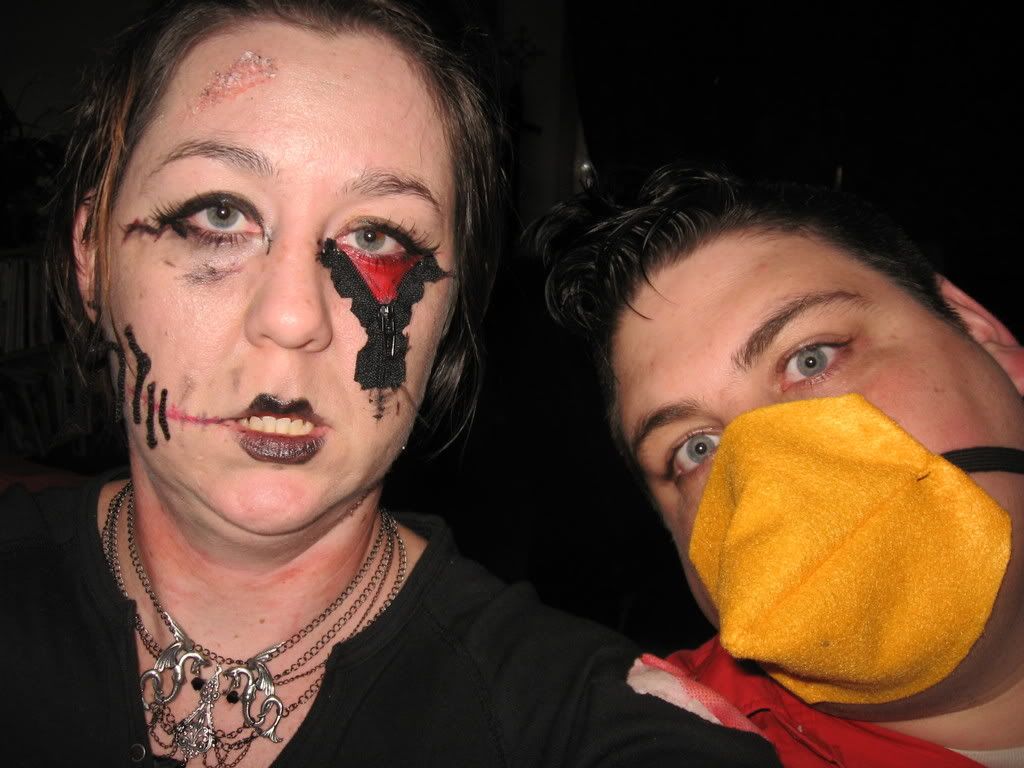 So there you have it :)