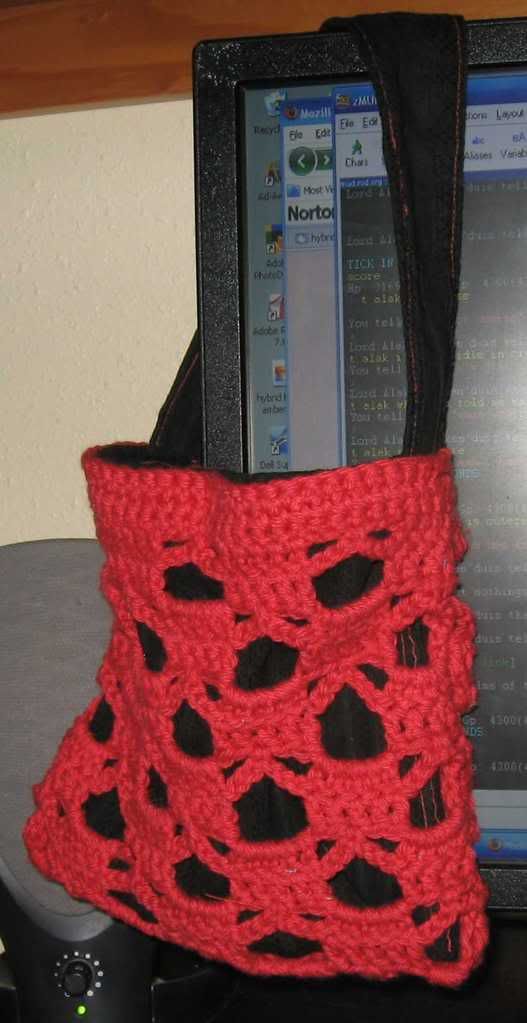 Some of you may recognize the red crochet as something I made a few years ago. That's right. Years. The stitch pattern is from a crochet book that's roughly as old as I am. It's lined with a black, lacy cotton that once was a shirt. Snap closure, and a tiny embroidered "hi" to brighten the owner's day. Donno what I'm going to do with it yet, but it's good to have one more Work In Progress off my list.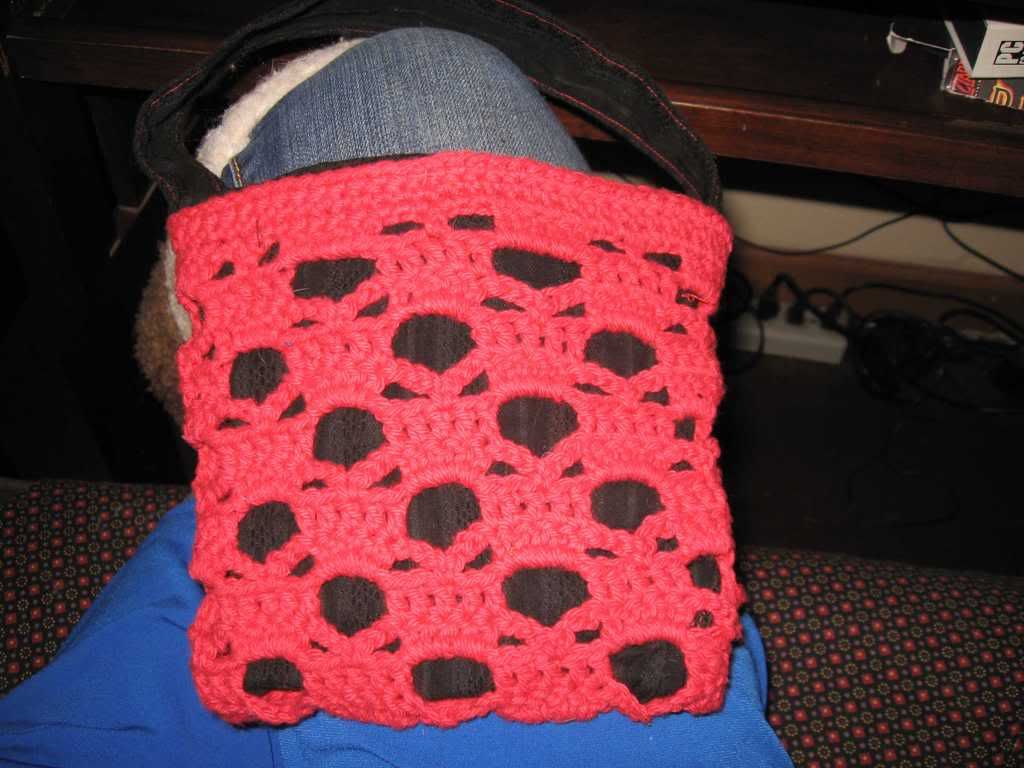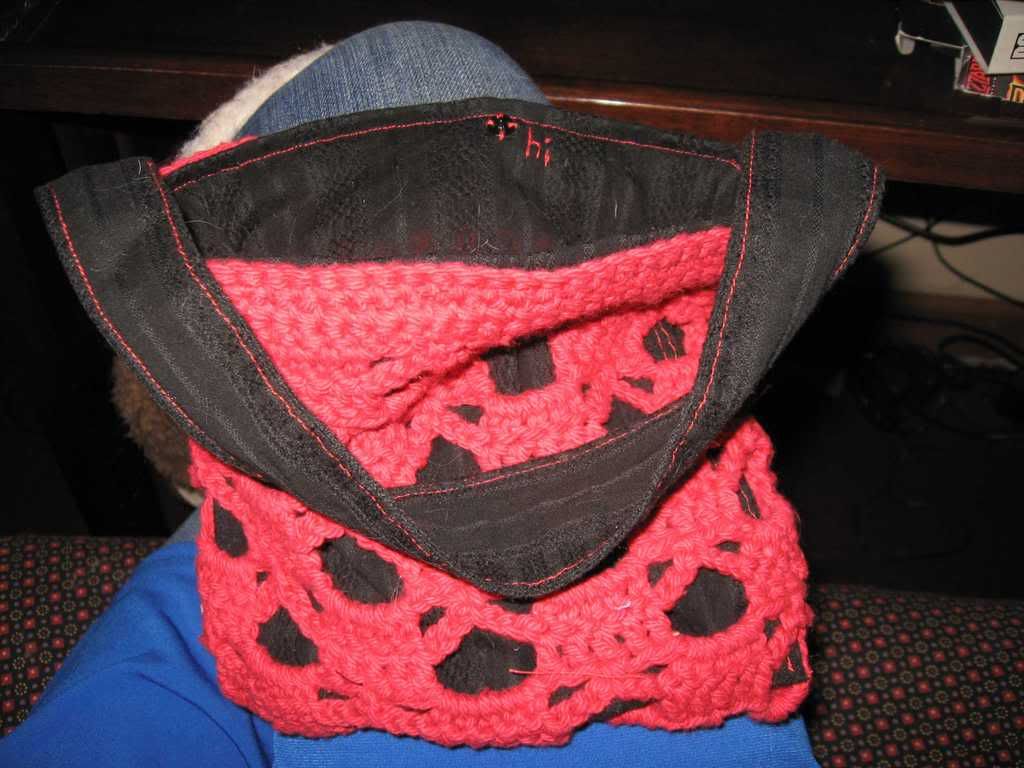 I donno though. It needs something. Dominoes embroidered on the strap ... hmmmm...
Are you guys seeing why it takes me forever to finish something?