snowdrops, hellebores, and soon, the crocus!
As I have no snowdrops, and the chickens are dancing on the corpses of my hellebores, I'll have to be happy with these kinds of flowers: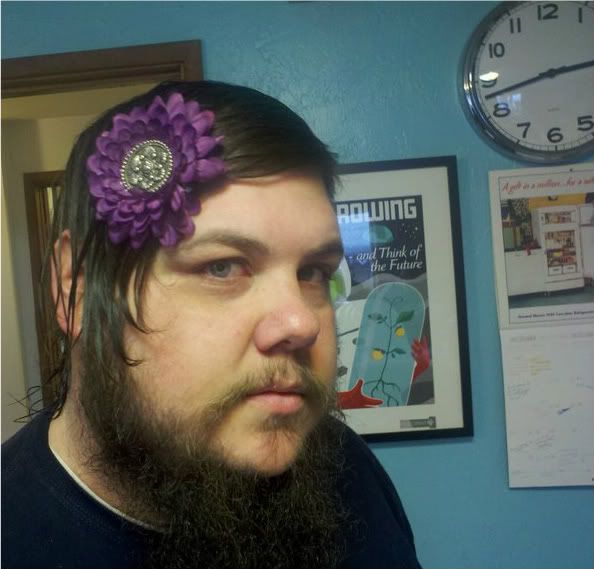 I wish I could say I made the flower, but it would be a big lie. My sister, a crafty stay-at-home mom AND college student makes them. Busy bee!