So Tia of
ChristopherandTia
noticed my lack of personal pictures up here. No headshots to speak of.
How about a booty shot?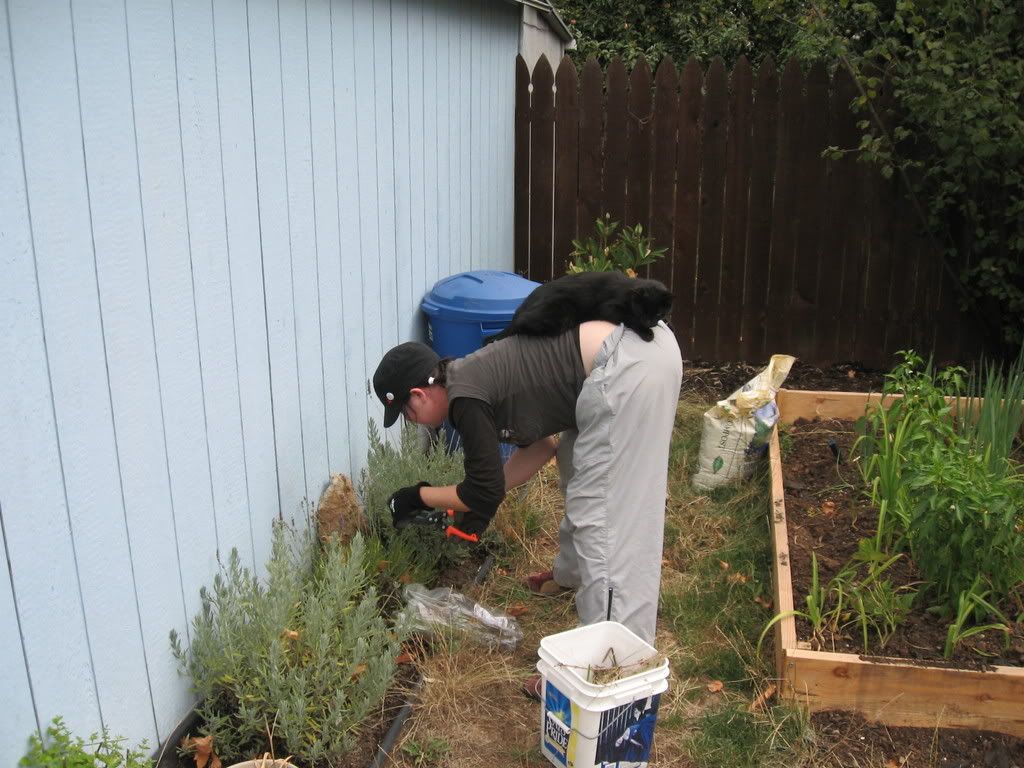 Well, the cat seems happy about it at least. Happy and unwilling to give up his perch.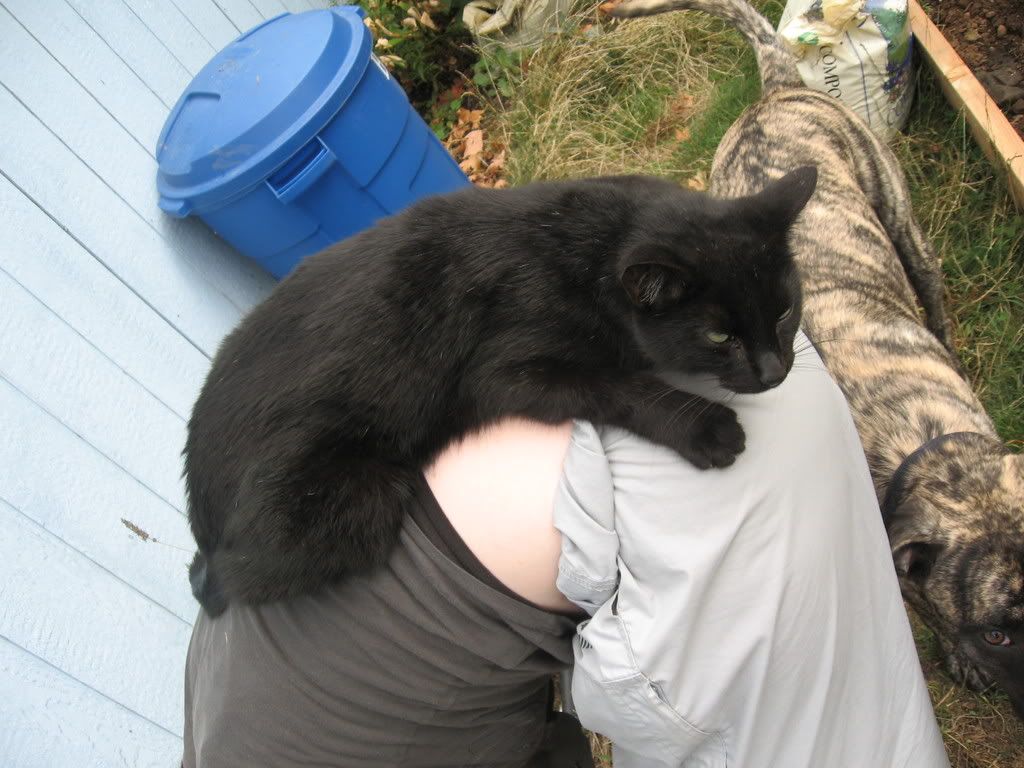 Oh, alright. How about me and two sunflowers bigger than my head?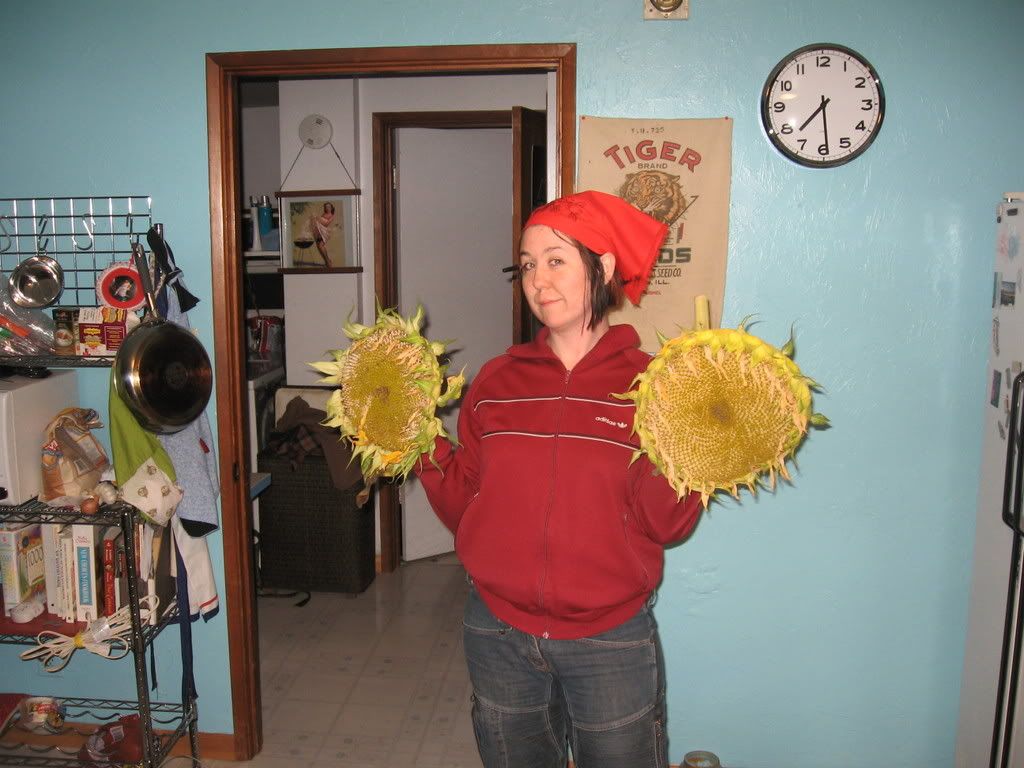 Yeah. Those babies grew in my yard.
Mammoth sunflowers
, in case you're wondering. They are huge, larger than a dinner plate. I only grew two this year, but they produced tons of sunflower seeds each. Mine bent over a bit so they didn't get as tall as they could have. Horrible posture! I'll have to stake any I grow next year. I've got a bunch of velvet queen sunflowers too, but those have tiny seeds that work better for birds rather than humans.
Fall, the days of browns and grays. But wait! I have some leftover summertime redREDred! Behold my Tigerellas and mystery-great-for-slicing tomatoes: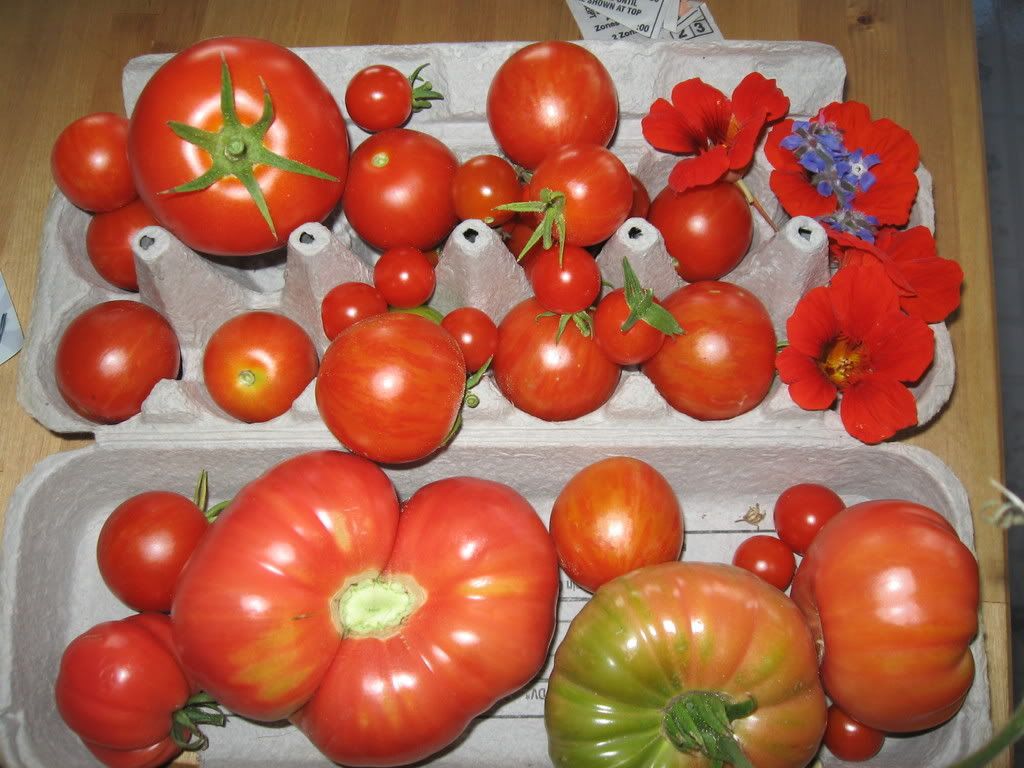 And check these flame tongued Nasturtiums! Gorgeous! Those blue fleurs are borage.