So I need to work on exact placement a bit, but feel free to use this general idea: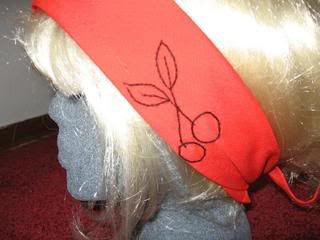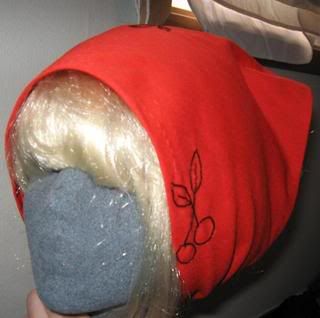 Arranging the embroidery so that it's visible both as a hair band, and unfolded as a bandanna style.
If/when I do this again, the back detail will be bigger, and the embroidered bits around the face will be done AFTER I do the seams.
Cherries on one side, "hot mama" on the other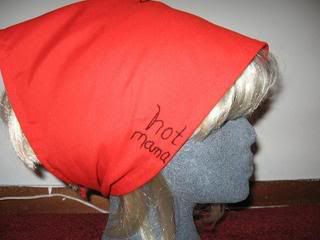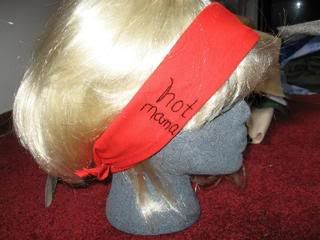 Unfolded: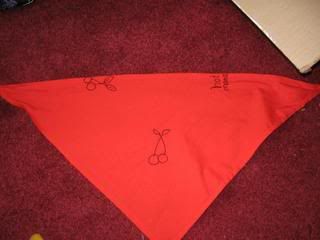 The back view (the text bubble's pointing out that I still need to wash my drawing off the fabric):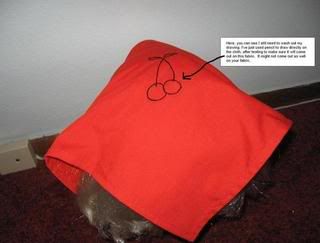 Easy Tutorial forthcoming.